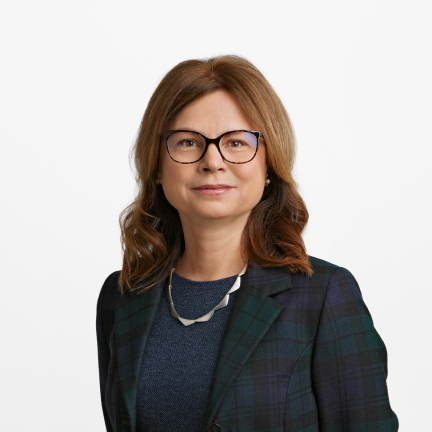 Linda Miller
VP, Strategic Sourcing & Supply Chain Operations
Linda Miller is the VP of Strategic Sourcing and Supply Chain Operations at Sila. Prior to Sila, Linda spent 15 years in the semiconductor capital equipment industry at Applied Materials, UBS Securities, and Montgomery Asset Management. During that time, Linda held leadership roles across multiple functions including strategic planning, manufacturing and supply chain operations, technical program management, to name a few. Earlier in her career, she worked as a robotics researcher at Hitachi's Mechanical Engineering Research Laboratory and a design engineer at NASA Jet Propulsion Laboratory.
Linda is a member of the Project Production Institute industry council, which aims to improve the value that engineering and construction provide to the economy and to society. She is also a member of AWESOME, an organization dedicated to achieving women's excellence in supply chain operations, management, and education. In 2021, she was named one of the 100 Most Influential Women in Supply Chain by Global Women Supply Chain Leaders.

Linda holds a BS in Mechanical Engineering from Rensselaer Polytechnic Institute and a Master of Arts (AM) in Japanese Studies from Harvard University.
Connect with us.
Reach out to our teams or subscribe to our newsletter.
Contact Us